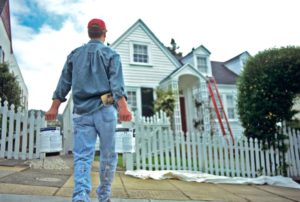 When renting your home, it is important to follow a good system to ensure a timely rental and short vacancies. Read more to find out the best thing you can do to get your home in rent ready condition.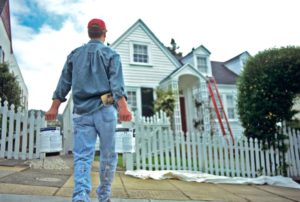 1. Clean Up
When Renting a your home, one thing good prospective tenants do is take note of how clean the home is. Be sure to clean any cobwebs off high corners and inside skylights. If you have furniture in the home, make sure that it is neat...and no personal private items left around, this includes pictures on the walls. Future tenants want to feel like they are walking through their home not yours. Do not by any means forget to clean the bathrooms, that is the number one rental killer for properties, and it's an easy fix. Personally, I suggest hiring a professional house cleaner to alleviate the stress of having to do it yourself... if you are able to. Otherwise, be sure to clean the area's you typically don't, such as the baseboards, ceiling fans, and window sills. To download our complete rent ready cleaning checklist
click here
2. Curb Appeal
This is important! First impression, first impression, first impression! When a tenant pulls up to the house, does it look unkept? Is your lawn cut with neatly trimmed bushes? Be sure that there aren't any extra miscellaneous items laying around where they shouldn't be. Items such as kids toys, empty flower pots, or pets items. If you have a pressure washer, or access to one(you can always rent one for cheap), then be sure to pressure wash the driveways, and sidewalks. Fix any obvious repairs that need to be made prior to the tenant moving in, it will save you money in the long run.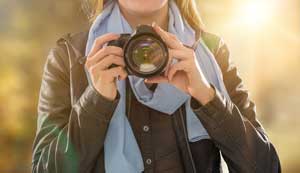 3. Take lots of pictures
Pictures rent homes. How else will anybody see how amazing your rental property is? Most people have a short attention span in this day and age as instant gratification is an expectation now. To provide that gratification that your home is one of the best, give tenants your top five pictures first, then in order as if you were walking through the home yourself. If you would like more information on how to take property photos that rent, click here.Try to take at least 20-25 photos but not more than 35. Do you ever have the problem where you spend 30 minutes looking through movies, just to figure out what movie you want to see...and then after searching for so long you're over it….? Kind of the same concept with tenants, don't make them spend 20 minutes looking for the information they need. Good kitchen? Check. Big backyard? Check. Get to the point. Northeast Florida is truly one of the top destinations in the country right now for people to move to having taking the time to have good quality photos can make a world of difference.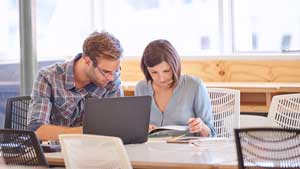 4. List Everywhere
And by everywhere I mean everywhere...not just Trulia and Zillow. There are a number of sources that your home can be listed on to gain maximum exposure. Sites such as craigslist, apartmentfinder.com, rentals.com, homes.com, the military website AHRN.com, and even Facebook Marketplace. There are tons of sites to take advantage of and the more exposure to your home the better. What are our top 5 rental property listing sites that we suggest? You can read more about them here.

5. Be Available
This may seem pretty obvious but I see this happen so many times. Landlords can't rent their property because they never have time to show it! Typically it should only take a few showings to get the right tenants in there. Most people don't look until they are serious and when they find something, they are ready to move forward. If prospective tenants cannot see the home, more than likely they will not attempt to rent it, unless they are moving from out of town. If you cant be available to do showings, consider hiring Valiant Realty & PM for tenant placement services. We do the hard work of finding, screening, signing, and moving in the tenant and you manage for the remainder of your term.

As a landlord, preventative maintenance and proactive marketing will ensure that your job is just a little bit easier.