About Us
Valiant Realty & Management LLC offers first-rate Property Management Services for owners who need Full-Service management or Tenant Placement services. We offer exceptional customer service with our ultimate goal being to make your landlord experience profitable and stress-free.
The managers at Valiant have over 40 years of combined management experience in NE Fla. with this experience they have really honed in on accumulating a portfolio of great properties and owners. Many of these owners have been with the company for several years now and have grown their inventory along the way.
Every member of the management team is licensed professional, knowledgeable and well-educated in the diverse communities that make up the Northeast Florida area.
We offer full service property management to meet your needs.
Taking great pride that our service is property specific and our attention to detail is second to none. Being a locally owned and operated brokerage Valiant can provide a high level of service that cannot be rivaled by the larger companies. Having worked for over 17 years with various national and local brands, Mr. Tripp has been able to pick up valuable insight along the way. By having deep roots in Jacksonville and the surrounding region, not being a national brand or franchise weremove the last sentence.
Meet the Team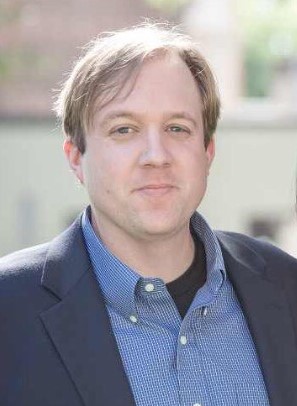 Charles Tripp Broker, Owner
Mr. Tripp has been in real estate 22 years, having initially worked at a commercial brokerage for several years, briefly as a commercial. & residential real estate appraiser and for the last 17 years as a property manager. He has independently managed over 120 properties, was the Director of property management at a national franchise where he managed a staff of 12 agents, held informative classes for new agents to learn the business of property management and maintained the standards needed for a thriving property management office. Charles decided to start his own brokerage in March of 2016 to both implement what he learned along the way and fill the need for quality management by quality managers. Property management requires a distinct level of attention, detail and communication.. He has a wealth of experience, training and knowledge in the field to be most effective for his clients. Mr. Tripp is a lifelong native of Northeast Florida having graduated from the University of Florida & Episcopal School of Jacksonville.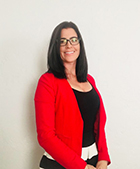 Nina Cloutier Director of Property Management
Nina Cloutier has been working in property management for 18 years including 6 of those with Valiant. She started on-site managing apartment complexes then moved over to managing single family homes. From her past experience Nina brings knowledge and understanding for what it takes to manage properties in a streamlined and property specific fashion, giving owners piece of mind with their investment

Nina joined Valiant because she saw how they cared for their owners and tenants. After talking to a few other companies in the area she believes Valiant is a step into the future of property management.