Maintenance and Property Inspections
We keep your investment safeguarded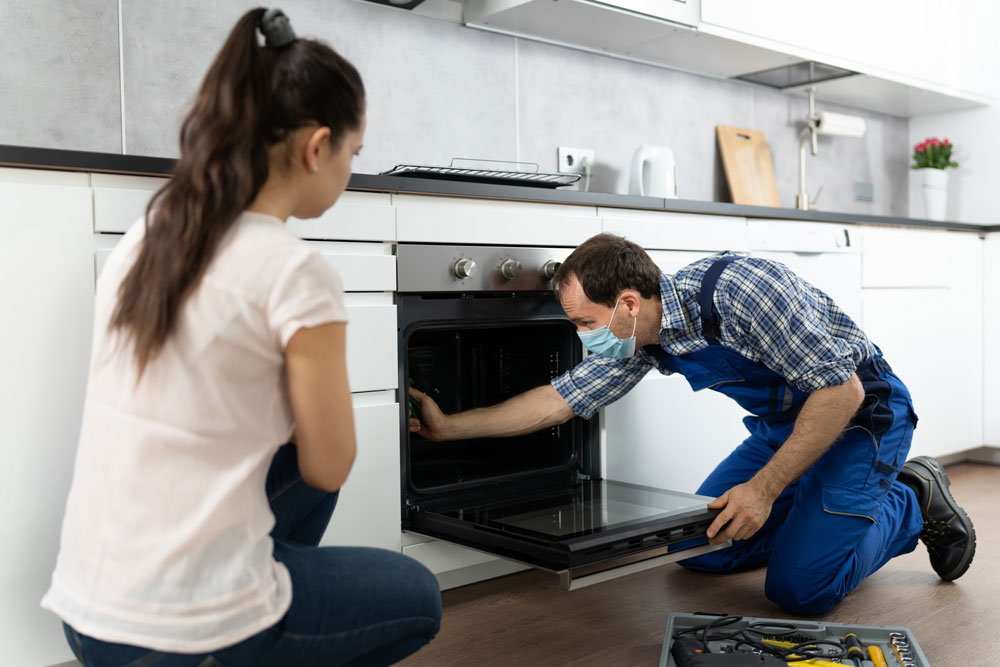 We know that a well-maintained home results in quicker rentals, lower turnovers, and in general, happier tenants! We offer our residents a secure portal to submit all maintenance issues, which can be accessed online with a simple click. Our Vendors are trustworthy and very quick to respond. We coordinate and communicate with the tenants, with you, and vendors for our maintenance scenarios. Protecting and maintaining your home and your investment is a top priority for us.
Vendor bills and receipts are emailed monthly with Owner Statements and are also available through our online Owner Portal.
How This Benefits You
We offer quality repairs at competitive prices
You can rest easy knowing your home is protected nights, weekends and holidays
Accurate billing so you can keep track of your investment
Prompt response to protect your property and keep your tenants happy
Get started with your FREE PROPERTY CONSULTATION by completing the form .
Schedule Your Free Consultation
As Your Jacksonville Property Manager, We Take Care of Everything.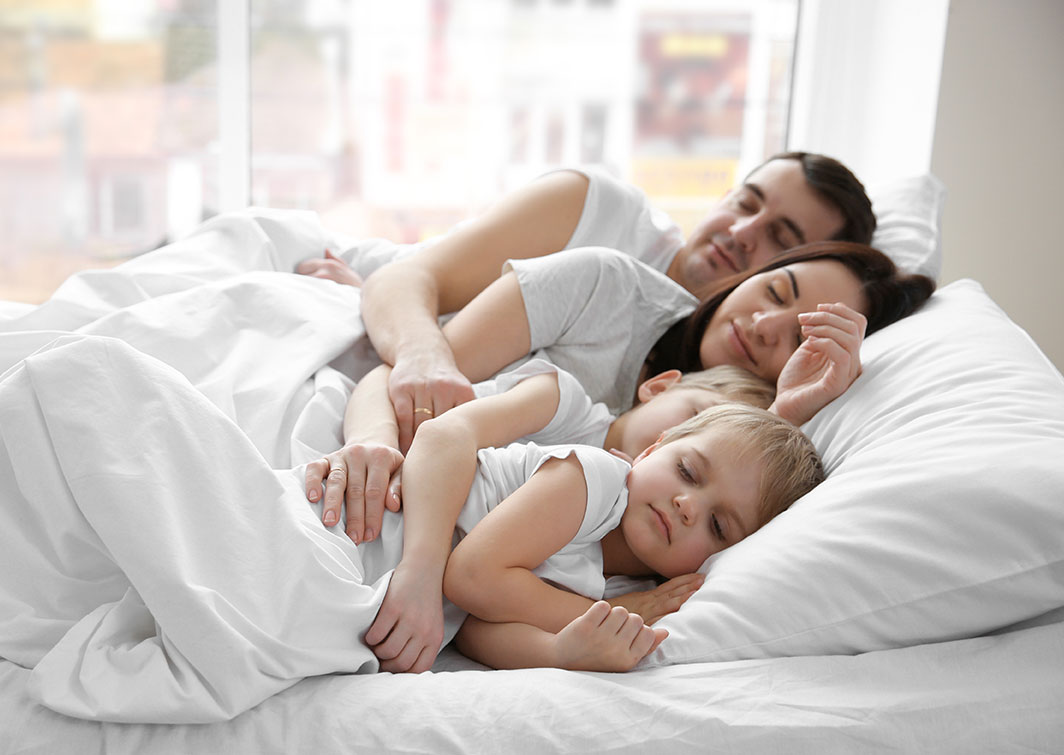 Rest Easy Knowing We've Got You Covered.
30 Day Rental Guarantee
If we are unable to lease your home in 30 days or less we will give you TWO months management free! This means we will WAIVE your first two months management fee.
Results Guarantee
With our results guarantee you don't pay us until we show results! If we are leasing your property for you, we do all the work up front and you don't pay us until you get a qualified tenant. That means we aggressively market and show your property, screen the tenants, handle all of the paperwork and coordinate move in and inspection,...all before we get paid anything.
Leasing guarantee, Occupancy guarantee, Eviction protection, Rent protection
Our leasing guarantee states that if a tenant does not fulfill at least 10 months of a lease term, we will find you a new tenant for free.
Rent Protection
If Valiant procures a tenant for the PREMISES who passes all of screening criteria and the tenant vacates the PREMISES before the expiration of the lease term and fails to pay the remaining rent owed for the duration of the lease term, Valiant will pay the monthly rent under the tenant's lease until a new tenant is procured (conditions apply).
Next
"Charles and the Valiant Team have been amazing to work with. Shortly after moving out of our home and using Valiant to rent and manage our property we had a significant issue with the property. Charles handled the situation quickly, professionally and with everyone's best interests in mind. We are very grateful for and impressed by the incredible service they provide. Highly highly recommended!!"
"As a person who has moved 12 times in 25 years, I have found Charles and Valiant Realty to be incredibly professional, responsive, and knowledgeable about the availability of both rentals and homes for sale in the Jacksonville area. Relocating is never easy, however, Charles has so many contacts with service companies in the area that he can get help for a problem very quickly and can usually get a few estimates so as to benefit both the tenant and the owner in both convenience and cost. I highly recommend Valiant Realty for any of your housing needs."
"Charles and his team at Valiant Realty are awesome. They always respond to any issues or concerns you may have very quickly. Any maintenance issues you might have are usually taken care of in less than 24 hours. Sometimes even taken care of in just a few hours or less. Any company would be lucky to have them manage their property. I am definitely one happy tenant with no complaints."
"I moved into my apartment at the same time that Valiant was taking over from the previous management. They have really improved the building over the past 3 months that I have been living here, and have been proactive in their efforts. Charles has been very prompt with answering questions and resolving any issues/requests as quickly and efficiently as possible. I would highly recommend Valiant for taking good care of a property."
"Would highly recommend - Made the entire process extremely simple and delivered on every promise made. We love the property and Charles Tripp didn't pressure us at all. Thanks again!"
"I've been working with Charles at Valiant Realty and Management for a few months now and he has been on top of everything. These guys have been so much better than other managers that I have worked with in the past. Responsive and on top of all questions and concerns. Definitely recommend Valiant for and property management needs in the Jacksonville area."
"I have been so impressed with Valiant Reality. The last management company I dealt with was a nightmare for me. Charles has been so helpful with everything . I don't care what time of day it is , he responds very quickly. Everyone with the company is so nice and professional. Chris that comes out for them and does any repairs always goes above and beyond. Amazing company! Thank you Valiant Reality."
"I have nothing but good things to say about this company. Very informative, helpful and walked me through the entire process. Much better than any realty I have every dealt with."
"Our experience with Charles has been excellent from the first moment of inquiry. We were interested in a very popular listing and he has been very responsive between emails and texts. This was our first time looking for a home and he made everything seem very easy. Didn't feel any kind of scamming going on. I would highly recommend him and his company to anyone."
"I reached out to Nina after a friend recommended her to manage my property. She was the first person to get back to me, flexible, and I understood the pricing structure (which is a big plus). She was very through in walking me through the process and getting my place rented out. I would recommend Nina and Valiant to anyone looking for Property Management."
"My entire process with Charles has been the smoothest transaction I've ever had. He is efficient, knowledgeable, and the most accommodating person I've ever had the pleasure of working with. I would most definitely rent from him again. He is hands down one of the BEST property managers I have ever rented from. You will not be disappointed with him or his company. You're in excellent hands!!!"
"Charles and his team are extremely professional and knowledgeable. I am very happy I can refer my clients to them and know they will be taken care of from start to finish. Thank you Valiant Realty & Management, LLC!"
"We were selling our home and it sold much faster than we thought it would, we decided to rent and were blown away by how informative and responsive Valiant Realty was. We saw and moved into our rental in a week. Everything was up front and honest. Nina and Charles were quick to answer all of our questions and made the move in process so easy. I will be recommending them to all of my friends and family."
"Property manager Charles Tripp is reason enough to trust Valient Realty, his response time is instant! Great team of professionals!"
"Wow. Just Wow. I moved the family from Texas to Saint Augustine just this week. Charles and his staff were there for us every step of the way. I couldn't be happier with the responsiveness and thoroughness of Valiant Realty. Charles made sure our expectations were not only met but exceeded every time. There are many Property Management companies out there and we have rented from a few before (Invitation Homes, American, etc..) some good experiences, some bad. Nothing has compared to the level of service we have received from Valiant. No, I didnt get paid to say these things, I'm not an employee or family member. I just felt that compelled to review them. These guys do it right."
"Because of my job I am a chronic renter, I have rented in Jax for 12 years now. These last two years with Valiant Realty have been the best. I followed Mr. Tripp from a property he used to manage to a property at his new company. He is the best. Valiant responds so quickly to repairs or when I contact them about anything and they are all so nice. They really are better than any of the other management companies I have ever dealt with. I used to never get call backs or the manager would make me feel like I was bothering her and was so rude. Mr. Tripp and Tenise and Theresa have never done that to me, they are nothing but kind and professional."
"Simply put this company is amazing to rent from. They will work with you and truly appreciate people that take care of their homes as if they were own. We could not be happier with the time that we have had them as our property management company and hope that we can rent from them again in the future!"
"The Valiant Team has professionalism that goes unmatched! They are always very quick to respond to any issues that may arise as well as showing a caring and thoughtful attitude to all of my needs. I appreciate all of the hard work and dedication this team has shown from the start. I would recommend them to any owner looking for a property manager or as a tenant renting from them!"
"Valiant Realty is excellent. Charles and his team are a pleasure to work with because they communicate well. My emails have quick responses and my phone calls are always answered. When there is an issue I am notified and it's quickly resolved. The team at Valiant Realty has my full confidence. The experience Charles bring's is invaluable and I can rely on him to make the decisions I would make. I highly recommend Charles and his team."
"Great company. Services are awesome. Always available. Very reliable."
"If you are looking to have your property managed, this is the best real estate and management company in Jacksonville. They provide great customer service and treat you like family."
"Charles is an exceptional property manager and makes the rental process smooth and efficient. He provides superior customer service and has extensive knowledge on the real estate market. "
"Charles and his team are the best!! Extremely proactive, detail-oriented, responsive, and practical. I would recommend them to anyone because you will not find a better team to manage your property."
"I am recognizing Charles Tripp for an exceptional job at staying in touch and on top of things. I definitely recommend him and Valiant Realty for any services needed. The professionalism and attentiveness is more than noticeable. 10 stars and more for a job well done!"
"As my sister stated in her review Charles has managed some properties for my family. He is really great at that. He just helped my husband and I purchase our first new home and did a great job at that too! We were so happy with the home he found us. We would ask for his help again in the future and refer him to others!"
"I've only been with Valiant a short time, but I must commend the team on their very quick responsiveness. Also, the vendors they sent to service my condo were top notch. I really appreciate good service and they've been spot on."
"I live in an old place and we have had a few issues with dated piping, appliances, etc. However, Charles, our property manager with Valiant, quickly gets back to us on anything and gets it fixed as soon as possible. This has definitely been one of my best renting experiences."
"The team of experts at Valiant are truly amazing! The they very knowledge, and attentive to all of my needs. They are honest with there dealings and I can say that's pleasure to have seeing that lots of property management companies lack that now and days! Great team providing great flexible services!"
"We have been renting with Valiant Realty Property Management for 2 years now and have no complaints. They were friendly and helpful from the beginning. Anytime we have a request or need anything they are quick to respond and get it done quickly. We are happy and comfortable with Valiant and always recommend them."
"Charles is a very professional and responsible property manager. Always responds to customers needs in timely manner.
Great job Charles!"
"I have been working with Charles professionally for almost 2 years. Charles knowledge, professionalism, customer service and attention to detail in property management has me continuing to refer customers for all their property management needs."
"Mr Tripp has managed several properties that my family owns under our LLC. He has helped us purchase properties and has sold them as well. As far as managers go I have not encountered anyone who is as quick to respond to issues. He provides us peace of mind that our homes are being taken great care of and makes himself available all the time. We would recommend Valiant Realty and Property Management to any one in need of property management."
"Communication with Valiant Realty was very smooth. Charles was fast to respond and answer all my questions professionally. I felt confident hiring him to manage my remote property without meeting him in person. So far that experience had been a breeze, and I look forward to see this relationship last."
Green Cove Springs
Oakleaf Plantation
---
Atlantic Beach
Argyle
Arlington
Avondale
Bartram Park
Ft. Caroline
Jacksonville Beach
Mandarin
Murray Hill
Northside
Oceanway
Ortega
Riverside
San Jose
San Marco
Springfield
Southside
Sweetwater
Westside
---
St Johns County Communities
Nocatee
Ponte Vedra Beach
St. Johns