Realtor Referral
Property management not for you?
Let us take care of it for you.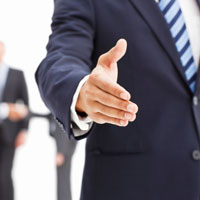 At Valiant Realty & Management LLC. relationships are important to us. We understand the value of communication and protecting the friendships that you have created with your clients over the years. That is why we developed our agent referral program to let you as a real estate agent focus on sales and rest assured that your clients have the care and support they need with a property manager.
At Valiant Realty & Management LLC. we specialize in property management and we have designed our Agent Referral program to give the same level of care and attention that you would give to your clients. We focus on having a full service property management solution that takes care of the property from start to finish. This means that when you start working with your client again, the home will be as good or better than when you left it.
Our pledge is to maintain the property and provide the best possible support to your client and smoothly transition them back to you once they are ready to sell. As property management specialists we only focus on property management and will never take your client away from you.
We are your resource in property management. Contact us today to find out how we can mutually work together and combine our complimentary services.
$500 Agent Referral Fee!
(For referrals who sign a management agreement)
&
A written guarantee that we will NOT sell your Clients homes!
Learn More About Our Referral Program
Why Partner With Us?
KEEP YOUR CLIENTS

We are property managers first and foremost. When your owners/investors want to sell they will notify us and we will refer them back to you.
REPUTABLE

Nothing is worse than putting your reputation on the line and referring a client to a firm only to be embarrassed. We have a proven track record of pleasing our clients and you can feel safe that we will do our best to make us both look good.
GET PAID

What realtor wouldn't want an additional revenue source? Especially one that protected their future deals? We will pay you $ 400.00 once we get a new property signed up for full service property management. Tenant placement only sign ups get paid 10% of one months rent.