Amelia Island Property Management
Let Us Manage Your Amelia Island Rental Property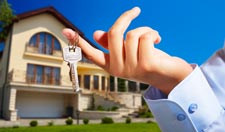 Valiant Realty & Management LLC. is a real estate brokerage that emphasizes property management. We know how important it is for an owner to seek out a company with established property managers. With today's trend of renting single family homes, there are more real estate sales agents in property management at the current time than ever before.
What does this mean to you?
Any real estate agent can say they are a property manager and they may be very convincing, but do they have experience managing properties? Are they up to date on tenant landlord law, fair housing, building codes etc.? Do they know how to qualify rental tenants, deal with HOAs? Are they available for a repair 24/7? Is their office set up to handle these situations? Do they know how to legally file a claim against a security deposit, do inspections properly? Most importantly, do they have time to handle rental properties which can be more demanding than sales?
It is very important to hire a company that is well versed in all aspects of property management. Any licensed real estate agent can manage a property (legally) but that doesn't qualify them alone to be a good property manager. Not all real estate agents have the experience and knowledge to efficiently manage an asset such as your rental property long term. We stress education and every agent at our firm keeps current on laws pertinent to property management through regular training. Our leases, property management agreements, and other documents are updated by a real estate attorney who specializes in property management. Attention to detail is critical when handling such an important job.
Inquire About Our Services
In addition...
We are available 24/7 to you, the owner and your tenants. We utilize the most up to date technology on the market, creating better management and preventative practices. Our management experience includes all types of properties such as; condos, town-homes, single family houses, multifamily properties, and small apartment communities. Do not hesitate to call, because we manage them all!
Our Fees:
We have a unique pricing system. Our company has a one time tenant procurement fee (equal to 50% of the first full month's rent), the monthly management fee of $ 150.00 for every tenant occupied month that follows and a lease renewal fee of $ 100.00. No other fees from Valiant ever including no upfront, termination, trip, maintenance upcharge fees etc.
There are no hidden fees !
Valiant Realty & Property Management provide all of these services and more....
Marketing

Signage/ Advertising on over 100 major sites including the Northeast Florida Multiple Listing Service, Zillow, Trulia, homes.com and showmojo.com
Listings on our company website complete with photos, directions, maps and a compelling rental description of your property.
Local Experience – expertise on area rental rates, proper licensing and insurance.
Tenant Turner - Valiant utilizes the most up-to-date lead software company on the market to ensure all prospective Tenants inquires are received 100% of the time.

Bookkeeping

Open book policy — all of the information you will need for your property is located in your owner portal on our website for you to access any time
Complete accounting, Monthly electronic owner financial & activity statements.
Collect and hold Security deposits
Streamlined Rent Collections – to ensure timely payments and improved cash flow
Maintain electronic copies of all repair invoices and statements in your electronic portal to which you have access using your ID and password
Provide year end statement and your 1099 report for tax filing

Protection

Rigorous Screening – includes criminal, credit, income and employment checks & eviction history
24/7 Maintenance & Emergency Services – to limit expenses, turnover and liability
Comprehensive inspections move in/ 6 month/ move out downloaded to your owner portal (all inspections ate done by a third party inspection company)
An attorney generated lease and addendum
Secure Lease with Tenant
Eviction protection: if a tenant we qualify defaults on thier lease in the first year Valiant will pay for the cost of eviction and place a new tenant free of charge

Save Time & Money

No upfront costs or hidden fees , straightforward fee structure
Cost-Effective Maintenance – preferred vendor discounts
Owner Direct Deposit and 1099 – easy, fast payment each month

Property Evaluation

Do you have a reliable way of doing a fair market analysis on your property? We have experienced property coordinators that combine their knowledge of the MLS, Northeast Florida property management education and designations, as well as their comprehension of the local rental market where your property is located to determine the highest and best value for your investment. The tools and technology that we use contain the most accurate information available.

Tenant Screening

Processes applications 7 days a week.
Tenant evaluation based on credit, criminal, background, employment/income verification, and residential/rental history
We comply with all applicable laws including Fair Housing and the Fair Credit Reporting Act
All adults 18 and over must submit an application
Applicants submit their apps online as well as pay their app fees online
Verification and application process on pets
Placing qualified tenants is key to maximizing your income, while minimizing your vacancy loss and liability.
Fewer collection/eviction issues
Longer tenant retention

Security Deposit

We follow all of Chapter 83 Florida Landlord Statute laws
We perform a detailed Move-in inspection with documented photographs and detailed reports as well as a fully detailed and documented move-out inspection to ensure a proper and legal return of security deposits.
Security Deposits are maintained in a separate Escrow Account for all properties managed by Valiant Realty & Management LLC.

Lease Preparation

Attorney approved leases
Leases are always up to date on all new or changed laws and/or statutes
Docusign/Electronic signature available for all leases and renewals
Compliance with all Homeowner's and Condo Associations
Market Analysis prepared for each lease renewal
Compliance with all local, state, and federal statutes.

Affordable Fee Structure

Cost-effective fees that pay for themselves in faster leasing and fewer mistakes.

No upfront costs, low risk
Straightforward pricing
Never any hidden fees
We don't get paid until you do!

Faster Leasing

Comprehensive, marketing and leasing system
24/7 text and image property information on demand
Prompt showings & application processing

Managing the Tenant

Our primary job is Enforcing the Terms of the Lease

Collect Rent (ACH, Credit Card, Personal Check)
Assess and collect late rent
Managing eviction process
Managing safety issues
Handle HOA violations
Handle move-out inspections and disputes over security deposits

Managing the Property

Our primary job is Enforcing the Terms of the Lease

Manage Normal Maintenance Issues
Oversee Contractor Rehabs, Renovations, and Major Replacements.
Handle Emergencies - 24-hour Hotline
Pre-Screening Vendors & Contractors
Manage Vendor & Contractor Response Time
Performing Property Visits
Schedule & oversee Preventative Maintenance Choices
Oversee a Termite Bond program
Book a Consultation...
Now with one of our professional agents to find out what your home is worth, and how we can manage your asset in the most profitable and efficient way.
Our company is backed by years of experience and expertise specifically in the field of property management. Sales, are not our priority and this is what sets us apart from traditional "property managers."
Amelia Island Area Information
Amelia Island is an unincorporated area and census-designated place (CDP) within Clay County, Florida, United States, located 26 miles (42 km) southwest of downtown Jacksonville and 16 miles (26 km) northwest of Green Cove Springs, the Clay County seat. It is home to Amelia Island High School. As of the 2010 census, the population of Amelia Island was 13,008. It is home to the Amelia Island Historic District (Florida).
Amelia Island is part of the Sea Islands chain of barrier islands, on the U.S. state of Florida's Atlantic coast. It has a history of Spanish, French, British and American rule. Today it's a popular holiday destination known for its luxury resorts, golf courses and numerous sandy beaches. Main Beach Park has sand dunes, a boardwalk and public sports and recreation facilities. Source From Wikipedia
Areas We Serve
Green Cove Springs
Oakleaf Plantation
---
Atlantic Beach
Argyle
Arlington
Avondale
Bartram Park
Ft. Caroline
Jacksonville Beach
Mandarin
Murray Hill
Northside
Oceanway
Ortega
Riverside
San Jose
San Marco
Springfield
Southside
Sweetwater
Westside
---
St Johns County Communities
Nocatee
Ponte Vedra Beach
St. Johns