Overview
Valiant Realty & Management LLC. is a real estate brokerage that emphasizes property management. We know how important it is for an owner to seek out a company with established property managers. With today's trend of renting single family homes, there are more real estate sales agents in property management at the current time than ever before.
What does this mean to you?
Any real estate agent can say they are a property manager and they may be very convincing, but do they have experience managing properties? Are they up to date on tenant landlord law, fair housing, building codes etc.? Do they know how to qualify rental tenants, deal with HOAs? Are they available for a repair 24/7? Is their office set up to handle these situations unique to property management? Do they know how to legally file a claim against a security deposit, do inspections properly? Most importantly, do they have time to handle rental properties which can be more demanding than sales?
It is very important to hire a company that is well versed in all aspects of property management. Any licensed real estate agent can manage a property (legally) but that doesn't qualify them alone to be a good property manager. Not all real estate agents have the experience and knowledge to effectively manage an asset such as your rental property long term. We stress education and every agent at our firm keeps current on laws pertinent to property management through regular training. Our leases, property management agreements, and other documents are updated by a real estate attorney who specializes in property management. Attention to detail is critical when handling such an important job.
Get started with your FREE PROPERTY CONSULTATION by completing the form .
Schedule Your Free Consultation
In addition...
We are available 24/7 to you, the owner and your tenants. We utilize the most up to date technology on the market, creating better management and preventative practices. Our management experience includes all types of properties such as; condos, town-homes, single family houses, multifamily properties, and small apartment communities. Do not hesitate to call, because we manage them all!
Our Fees:
We have a unique pricing system. Our company has a one time tenant procurement fee (equal to 50% of the first full month's rent), the monthly management fee of $ 150.00 for every tenant occupied month that follows and a lease renewal fee of $ 100.00. No other fees from Valiant ever including no upfront, termination, trip, maintenance upcharge fees etc.
No cancellation clause or termination fee. Long term contracts can be overwhelming, therefore we've created a management agreement with no termination fees or penalties. Most, if not all, companies have a minimum exit fee of at least a few hundred dollars.
Additional options:
Tenant procurement/ placement only: One full month's rent
Possible discounts for multiple properties
Owner Assurance package that includes rent protection, eviction protection, tenant procurement protection, and a tenant procurement guarantee.
More information can be provided upon request, certain conditions apply. Please be advised there is a $ 40.00 monthly fee in addition to the monthly management fee.
LEARN MORE
Marketing

Signage/ Advertising on over 100 major sites including the Northeast Florida Multiple Listing Service, Zillow, Trulia, homes.com, Realtor.com, and showmojo.com
Listings on our company website complete with photos, directions, maps and a compelling rental description of your property.
Local Experience – expertise on area rental rates, proper licensing and insurance.
Tenant Turner - Valiant utilizes the most up-to-date lead software company on the market to ensure all prospective Tenants inquires are received 100% of the time.
Professional Photos - provided the home is vacant and rent ready, Valiant hires and pays for a professional photographer so we can make the best impression possible

Bookkeeping

Open book policy — all of the information you will need for your property is located in your owner portal accessed on our website for you to access any time
Complete accounting, Monthly electronic owner financial & activity statements.
Collect and hold Security deposits
Streamlined Rent Collections – to ensure timely payments and improved cash flow
Maintain electronic copies of all repair invoices and statements in your electronic portal to which you have access using your ID and password
Provide year end statement and your 1099 report for tax filing

Protection

Rigorous Screening – includes criminal, credit, income and employment checks & eviction history
24/7 Maintenance & Emergency Services – to limit expenses, turnover and liability
Comprehensive inspections move in/ 6 month/ move out downloaded to your owner portal (all inspections are done by a third party inspection company)
An attorney generated lease and addendum
Secure Lease with Tenant
Eviction protection: Provided Valiant placed the tenant and it is still the initial lease term, our company will reimburse you up to $1,000 in the event of eviction legal expenses (certain conditions apply, if enrolled in the OAP).
If we place a tenant in your property and they break their lease during the first 10 months for nonmilitary reasons - VRM will release it for free (if enrolled in the OAP)

Save Time & Money

No upfront costs or hidden fees , straightforward fee structure
Cost-Effective Maintenance – preferred vendor discounts
Owner Direct Deposit and 1099 – easy, fast payment each month

Property Evaluation

Do you have a reliable way of doing a fair market analysis on your property? We have experience that combines the knowledge of the MLS, Northeast Florida property management education and designations, as well as the comprehension of the local rental market where your property is located to determine the highest and best value for your investment. The tools and technology that we use contain the most accurate information available.

Tenant Screening

Processes applications 7 days a week.
Tenant evaluation based on credit, criminal, background, employment/income verification, and residential/rental history
We comply with all applicable laws including Fair Housing and the Fair Credit Reporting Act
All adults 18 and over must submit an application
Applicants submit their apps online as well as pay their app fees online
Verification and application process on pets
Placing qualified tenants is key to maximizing your income, while minimizing your vacancy loss and liability.
Fewer collection/eviction issues
Longer tenant retention
Very thorough screening process including nationwide criminal, eviction & credit checks
Sophisticated background search technology and custom applicant screening helps us to ensure only highly qualified applicants are approved to rent your property.
If we place a tenant in your property and they break their lease during the first 10 months for nonmilitary reasons - VRM will release it for free. (if enrolled in the OAP)
Provided Valiant placed the tenant and it is still the initial lease term, our company will reimburse you up to $1,000 in the event of eviction legal expenses. (if enrolled in the OAP)

Security Deposit

We follow all of Chapter 83 Florida Landlord Statute laws
A detailed Move-in inspection with documented photographs and detailed reports is done as well, if necessary, as a fully detailed and documented move-out inspection to ensure a proper and legal return of security deposits.
Security Deposits are maintained in a separate Escrow Account for all properties managed by Valiant Realty & Management LLC.

Lease Preparation

Attorney approved leases
Leases are always up to date on all new or changed laws and/or statutes
Docusign/Electronic signature available for all leases and renewals
Compliance with all Homeowner's and Condo Associations
Market Analysis prepared for each lease renewal
Compliance with all local, state, and federal statutes.

Affordable Fee Structure

Cost-effective fees that pay for themselves in faster leasing and fewer mistakes.

No upfront costs, low risk
Straightforward pricing
Never any hidden fees
We don't get paid until you do!

Faster Leasing

Comprehensive, marketing and leasing system
24/7 text and image property information on demand
Prompt showings & application processing

Managing the Tenant

Our primary job is Enforcing the Terms of the Lease

Collect Rent (ACH, Credit Card, Personal Check)
Assess and collect late rent
Managing eviction process
Managing safety issues
Handle HOA violations
Handle move-out inspections and disputes over security deposits

Managing the Property

Our primary job is Enforcing the Terms of the Lease

Manage Normal Maintenance Issues
Oversee Contractor Rehabs, Renovations, and Major Replacements.
Handle Emergencies - 24-hour Hotline and portal access available
Pre-Screening Vendors & Contractors
Manage Vendor & Contractor Response Time
Performing Property Visits as needed
Schedule & oversee Preventative Maintenance Choices
Oversee a Termite Bond program
As Your Argyle Property Manager, We Take Care of Everything.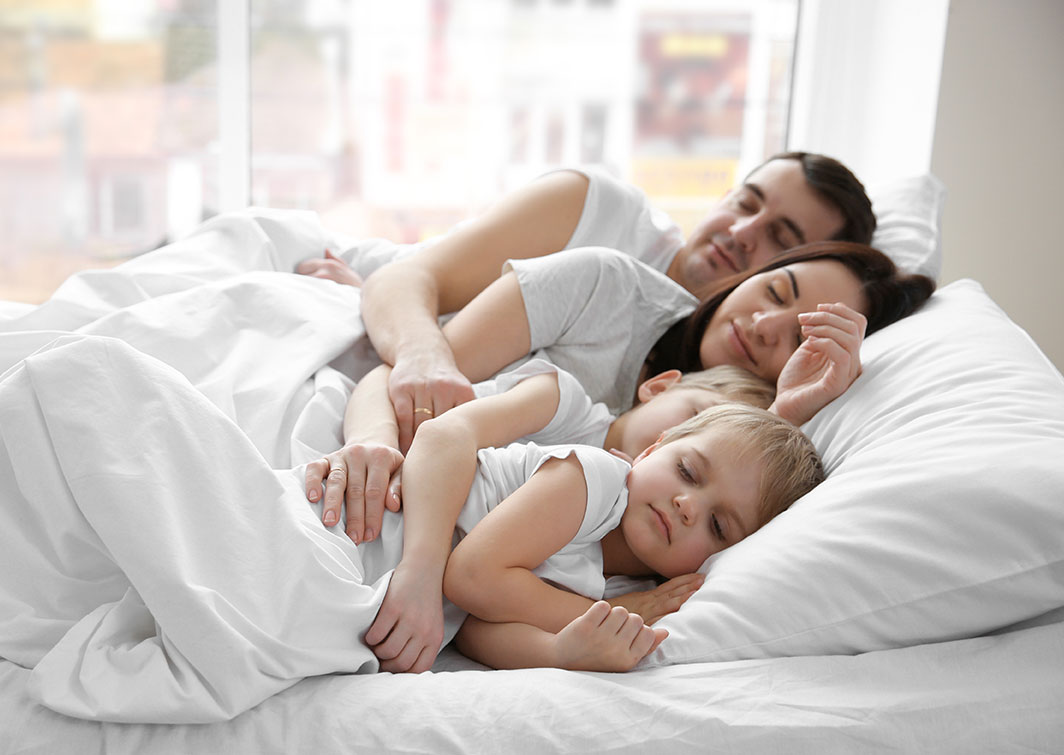 Rest Easy Knowing We've Got You Covered.
30 Day Rental Guarantee
If we are unable to lease your home in 30 days or less we will give you TWO months management free! This means we will WAIVE your first two months management fee.
Results Guarantee
With our results guarantee you don't pay us until we show results! If we are leasing your property for you, we do all the work up front and you don't pay us until you get a qualified tenant. That means we aggressively market and show your property, screen the tenants, handle all of the paperwork and coordinate move in and inspection,...all before we get paid anything.
Leasing guarantee, Occupancy guarantee, Eviction protection, Rent protection
Our leasing guarantee states that if a tenant does not fulfill at least 10 months of a lease term, we will find you a new tenant for free.
Rent Protection
If Valiant procures a tenant for the PREMISES who passes all of screening criteria and the tenant vacates the PREMISES before the expiration of the lease term and fails to pay the remaining rent owed for the duration of the lease term, Valiant will pay the monthly rent under the tenant's lease until a new tenant is procured (conditions apply).
Next
"Charles and the Valiant Team have been amazing to work with. Shortly after moving out of our home and using Valiant to rent and manage our property we had a significant issue with the property. Charles handled the situation quickly, professionally and with everyone's best interests in mind. We are very grateful for and impressed by the incredible service they provide. Highly highly recommended!!"
"As a person who has moved 12 times in 25 years, I have found Charles and Valiant Realty to be incredibly professional, responsive, and knowledgeable about the availability of both rentals and homes for sale in the Argyle area. Relocating is never easy, however, Charles has so many contacts with service companies in the area that he can get help for a problem very quickly and can usually get a few estimates so as to benefit both the tenant and the owner in both convenience and cost. I highly recommend Valiant Realty for any of your housing needs."
"Charles and his team at Valiant Realty are awesome. They always respond to any issues or concerns you may have very quickly. Any maintenance issues you might have are usually taken care of in less than 24 hours. Sometimes even taken care of in just a few hours or less. Any company would be lucky to have them manage their property. I am definitely one happy tenant with no complaints."
"I moved into my apartment at the same time that Valiant was taking over from the previous management. They have really improved the building over the past 3 months that I have been living here, and have been proactive in their efforts. Charles has been very prompt with answering questions and resolving any issues/requests as quickly and efficiently as possible. I would highly recommend Valiant for taking good care of a property."
"Would highly recommend - Made the entire process extremely simple and delivered on every promise made. We love the property and Charles Tripp didn't pressure us at all. Thanks again!"
"I've been working with Charles at Valiant Realty and Management for a few months now and he has been on top of everything. These guys have been so much better than other managers that I have worked with in the past. Responsive and on top of all questions and concerns. Definitely recommend Valiant for and property management needs in the Argyle area."
"I have been so impressed with Valiant Reality. The last management company I dealt with was a nightmare for me. Charles has been so helpful with everything . I don't care what time of day it is , he responds very quickly. Everyone with the company is so nice and professional. Chris that comes out for them and does any repairs always goes above and beyond. Amazing company! Thank you Valiant Reality."
"I have nothing but good things to say about this company. Very informative, helpful and walked me through the entire process. Much better than any realty I have every dealt with."
"Our experience with Charles has been excellent from the first moment of inquiry. We were interested in a very popular listing and he has been very responsive between emails and texts. This was our first time looking for a home and he made everything seem very easy. Didn't feel any kind of scamming going on. I would highly recommend him and his company to anyone."
"I reached out to Nina after a friend recommended her to manage my property. She was the first person to get back to me, flexible, and I understood the pricing structure (which is a big plus). She was very through in walking me through the process and getting my place rented out. I would recommend Nina and Valiant to anyone looking for Property Management."
"My entire process with Charles has been the smoothest transaction I've ever had. He is efficient, knowledgeable, and the most accommodating person I've ever had the pleasure of working with. I would most definitely rent from him again. He is hands down one of the BEST property managers I have ever rented from. You will not be disappointed with him or his company. You're in excellent hands!!!"
"Charles and his team are extremely professional and knowledgeable. I am very happy I can refer my clients to them and know they will be taken care of from start to finish. Thank you Valiant Realty & Management, LLC!"
"We were selling our home and it sold much faster than we thought it would, we decided to rent and were blown away by how informative and responsive Valiant Realty was. We saw and moved into our rental in a week. Everything was up front and honest. Nina and Charles were quick to answer all of our questions and made the move in process so easy. I will be recommending them to all of my friends and family."
"Property manager Charles Tripp is reason enough to trust Valient Realty, his response time is instant! Great team of professionals!"
"Wow. Just Wow. I moved the family from Texas to Saint Augustine just this week. Charles and his staff were there for us every step of the way. I couldn't be happier with the responsiveness and thoroughness of Valiant Realty. Charles made sure our expectations were not only met but exceeded every time. There are many Property Management companies out there and we have rented from a few before (Invitation Homes, American, etc..) some good experiences, some bad. Nothing has compared to the level of service we have received from Valiant. No, I didnt get paid to say these things, I'm not an employee or family member. I just felt that compelled to review them. These guys do it right."
"Because of my job I am a chronic renter, I have rented in Jax for 12 years now. These last two years with Valiant Realty have been the best. I followed Mr. Tripp from a property he used to manage to a property at his new company. He is the best. Valiant responds so quickly to repairs or when I contact them about anything and they are all so nice. They really are better than any of the other management companies I have ever dealt with. I used to never get call backs or the manager would make me feel like I was bothering her and was so rude. Mr. Tripp and Tenise and Theresa have never done that to me, they are nothing but kind and professional."
"Simply put this company is amazing to rent from. They will work with you and truly appreciate people that take care of their homes as if they were own. We could not be happier with the time that we have had them as our property management company and hope that we can rent from them again in the future!"
"The Valiant Team has professionalism that goes unmatched! They are always very quick to respond to any issues that may arise as well as showing a caring and thoughtful attitude to all of my needs. I appreciate all of the hard work and dedication this team has shown from the start. I would recommend them to any owner looking for a property manager or as a tenant renting from them!"
"Valiant Realty is excellent. Charles and his team are a pleasure to work with because they communicate well. My emails have quick responses and my phone calls are always answered. When there is an issue I am notified and it's quickly resolved. The team at Valiant Realty has my full confidence. The experience Charles bring's is invaluable and I can rely on him to make the decisions I would make. I highly recommend Charles and his team."
"Great company. Services are awesome. Always available. Very reliable."
"If you are looking to have your property managed, this is the best real estate and management company in Argyle. They provide great customer service and treat you like family."
"Charles is an exceptional property manager and makes the rental process smooth and efficient. He provides superior customer service and has extensive knowledge on the real estate market. "
"Charles and his team are the best!! Extremely proactive, detail-oriented, responsive, and practical. I would recommend them to anyone because you will not find a better team to manage your property."
"I am recognizing Charles Tripp for an exceptional job at staying in touch and on top of things. I definitely recommend him and Valiant Realty for any services needed. The professionalism and attentiveness is more than noticeable. 10 stars and more for a job well done!"
"As my sister stated in her review Charles has managed some properties for my family. He is really great at that. He just helped my husband and I purchase our first new home and did a great job at that too! We were so happy with the home he found us. We would ask for his help again in the future and refer him to others!"
"I've only been with Valiant a short time, but I must commend the team on their very quick responsiveness. Also, the vendors they sent to service my condo were top notch. I really appreciate good service and they've been spot on."
"I live in an old place and we have had a few issues with dated piping, appliances, etc. However, Charles, our property manager with Valiant, quickly gets back to us on anything and gets it fixed as soon as possible. This has definitely been one of my best renting experiences."
"The team of experts at Valiant are truly amazing! The they very knowledge, and attentive to all of my needs. They are honest with there dealings and I can say that's pleasure to have seeing that lots of property management companies lack that now and days! Great team providing great flexible services!"
"We have been renting with Valiant Realty Property Management for 2 years now and have no complaints. They were friendly and helpful from the beginning. Anytime we have a request or need anything they are quick to respond and get it done quickly. We are happy and comfortable with Valiant and always recommend them."
"Charles is a very professional and responsible property manager. Always responds to customers needs in timely manner.
Great job Charles!"
"I have been working with Charles professionally for almost 2 years. Charles knowledge, professionalism, customer service and attention to detail in property management has me continuing to refer customers for all their property management needs."
"Mr Tripp has managed several properties that my family owns under our LLC. He has helped us purchase properties and has sold them as well. As far as managers go I have not encountered anyone who is as quick to respond to issues. He provides us peace of mind that our homes are being taken great care of and makes himself available all the time. We would recommend Valiant Realty and Property Management to any one in need of property management."
"Communication with Valiant Realty was very smooth. Charles was fast to respond and answer all my questions professionally. I felt confident hiring him to manage my remote property without meeting him in person. So far that experience had been a breeze, and I look forward to see this relationship last."
Discover Argyle
Ponte Vedra Beach is an unincorporated seaside community in St. Johns County, Florida, United States. Located eighteen miles southeast of downtown Jacksonville and 26 miles north of St. Augustine, it is part of the Jacksonville Beaches area, and on the island nicknamed San Pablo Island. Source From Wikipedia
Green Cove Springs
Oakleaf Plantation
---
Atlantic Beach
Argyle
Arlington
Avondale
Bartram Park
Ft. Caroline
Jacksonville Beach
Mandarin
Murray Hill
Northside
Oceanway
Ortega
Riverside
San Jose
San Marco
Springfield
Southside
Sweetwater
Westside
---
St Johns County Communities
Nocatee
Ponte Vedra Beach
St. Johns